I spent three long years in a Spanish pound. I am four years old (I think) - so it IS a very long time. Many dogs came and went, but some of us just stayed. It felt like forever, and for some strange reason nobody fell for our charming personalities.
One day the volunteers at the pound told me, that this lady in Denmark wanted to adopt me! ME! After all this time! It was suddenly very confusing, because I had to have tests done and my very own passport and loads of other things.
Finally the day came. I had to travel all the way to England, where the Danish lady and her husband was waiting for me. They were travelling round Europe in a motor home, so I would be a travelling dog - how fun was that!!
My first travel took me all the way from Spain through France and with boat to Folkestone. We arrived in the middle of the darkest night, and Mia and John waited for us. I was the first dog to be handed over to new owners, and I was tired and dizzy and also a little afraid - but soon I had found my own place in the motor home and fell asleep.
The next day I had a bath (I needed that, I must admit!) - and later we went for a long walk along the sea. I still remember the smells and sounds of salty air and screaming gulls.
From that day on I had two kind people to call mine and a place to call home. I don't mind in the least that it is a home on wheels... :-)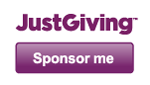 I was once a Spanish Stray dog... but now I have a forever home.

Many of my friends are still at the pound though - and new dogs come in all the time. Please help them - so many wonderful dogs desperately needs a good home. Or maybe you could help financially... the expenses are high and money are sparse.

My Mum, Mia, havde put up a fund for Spanish Stray Dogs, and if you could support this with a little - or a lot - I will tell you stories about my new life and my travels. Wouldn't that be nice?!